What Does a New Website Cost?
The cost of a website varies. We'll help you determine what your website project will cost.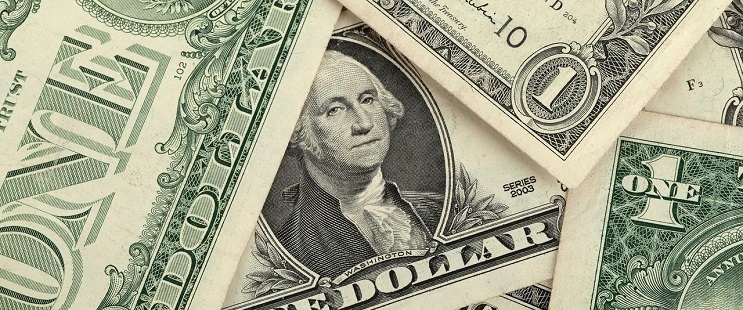 Unfortunately, there is no one answer to the question of "what does a website cost?" If you know you need a new website for your business, and aren't sure how much you should prepare to spend, we unfortunately can't tell you.
The price of your website will vary based on the number of pages contained, the CMS (content management system) it uses, the amount of design that needs to go into your logo or site appearance, the number of products that need to be added, any extra development... and the list goes on and on.
Here are some factors and pieces of information that might help you determine how much your project might cost.
How much does a new website cost?
A new website might only cost a few hundred dollars, or it may cost thousands. If you are a business with a single service or very few products, and you're not looking to design a revolutionary website on an expensive platform, you can probably expect to spend around $500. Of course, this is just to build the website and get it running -- this price doesn't include any ongoing marketing plans.
If you are an ecommerce website selling hundreds or thousands of products, and you want amazing functionality or an advanced CMS, or if you want your website's design to be out-of-this-world, you are probably looking at a cost somewhere between $10,000 and $30,000 -- if not more. Unfortunately, different companies charge different amounts to build a new website with a lot of functionality. And again, this is just the cost to create the website, not for any marketing!
How much does a website redesign cost?
A website redesign can be very inexpensive, or it can be pricey. If you simply want to change the way your website looks, it may be as simple as changing your theme if you are on Wordpress or another easy to use CMS. Or you may just want a few visual tweaks or color changes that are inexpensive and done easily by modifying your CSS file, but make a big difference on the way your site looks. So again, you may only need to spend about $500 to $1,000 on a redesign.
However, if you have an older website and you want to upgrade your CMS or add a lot of new functionality during the website, you are going to essentially need to start from scratch. So the cost of your website "redesign" will be about the same as a new site. However, one plus is that you probably have all the content you need -- like product information, images, content, or a blog -- so it can be imported and recreated, which will save time and potentially cost.
Need help with a new website or website redesign?
Inbound Marketing Inc. doesn't just specialize in inbound marketing and SEO. We have a knowledgeable team who can help you create a brand new website, or design an existing one, that attracts customers, converts traffic, and boosts your ROI. Our experts can do everything from write copy to create a logo, and we'll support you long after the site is launched with our marketing programs and content marketing outreach.
Contact us today to find out how you can get a great website that makes your marketing efforts even more successful.