Inbound Marketing for Hospitals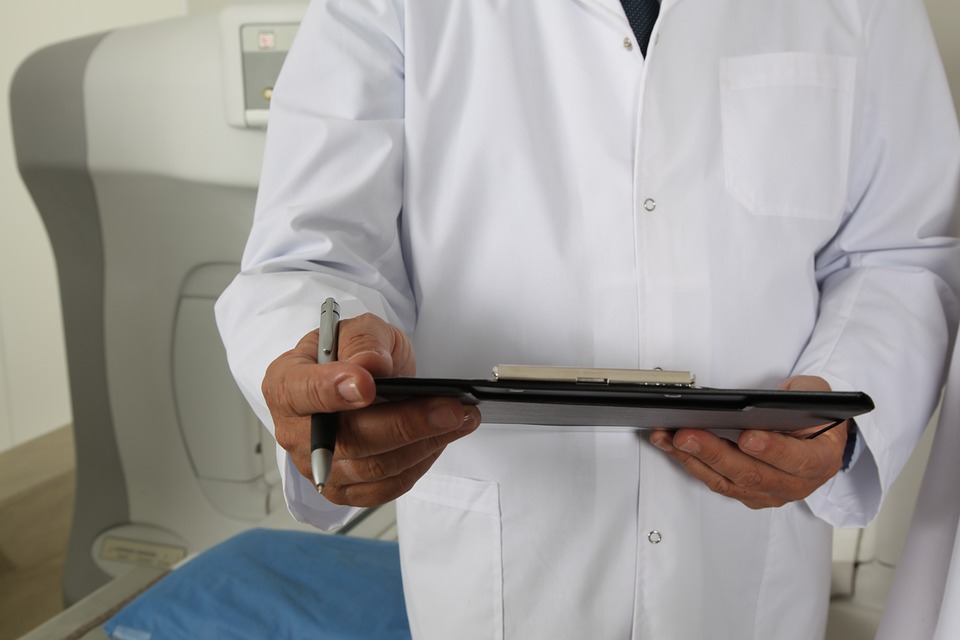 Unlike traditional interruption-style marketing techniques, inbound marketing helps customers find you where they're looking.
Inbound marketing focuses on producing quality content that attracts people to your business. Rather than buying ads, email lists, and leads, inbound marketing earns the interest of customers via search engines, referrals, and social media.
Why do hospitals need inbound marketing?
As a healthcare professional, your main goal is simple—help more patients.
Before making a decision on a service provider, most people research their options online. In fact, the Pew Internet Research Center estimates that 80% of Internet users look online for health information.
Inbound marketing allows potential patients to find you where they are searching and increases the likelihood that they will choose your facility.
Inbound marketing strategies for hospitals
Let's take a look at a few inbound marketing strategies and how they can benefit hospitals.
Search engine optimization (SEO)
Since more and more people are turning to search engines to find medical information, it's important for hospitals to implement SEO strategies that make it easy for potential patients to find them. With SEO, you can optimize your website and target industry-related keywords that will help you stand out in search results.
SEO strategies also improve overall user experience and increase the amount of time visitors spend on your website. Without SEO, your site's visibility can fluctuate, and competitors may take over top spots in search result pages.
If you're looking to grow the number of patients that come through your door and increase the number of procedures that take place at your hospital, SEO is a cost-effective way to reach potential patients.
Content marketing
Content plays a key role in a solid inbound marketing plan, and it includes everything from blog posts and social media updates to videos, ebooks, and webinars.
Blogging can attract new patients and position your hospital as an authority institution. Many people search online for symptoms, and turning disease information into blog posts can make patients more informed prior to their visit.
In addition, videos are a great way to keep your content fresh, while showcasing your facility. Videos help patients get a feel for your hospital, making them more comfortable with their decision to receive treatment there. You can also include hospital tours, patient testimonials, interviews with doctors, and more—all of which can increase patient loyalty.
Don't be afraid to mix up your content with information from other blogs, as well as infographics and photos.
Social media
Connecting with patients on social media is a great way to share updates and important information.
Hospitals can also use social media to launch health-focused campaigns that encourage people to take more initiative in managing their health.
In addition, social media also allows hospitals to listen to patients and gather feedback about their wants and needs. This is a valuable way to improve a patient's overall experience—and satisfied patients provide great word of mouth referrals.
Email marketing
Email marketing can help you grow your hospital's brand, and creating content rich email newsletters positions your hospital as a thought leader in the minds of patients, donors, and the community.
You can also use emails to make potential patients aware of the services you provide, and if you include links to your website, blog, and social media sites, you can increase traffic to those channels.
How can hospitals benefit from inbound marketing?
Inbound marketing allows hospitals to reach and educate patients, while growing their referral base.
By providing relevant, targeted content, hospitals can convert Internet users into satisfied patients, building trust in the process.
In addition, inbound marketing is affordable and can provide results at a fraction of the cost of outbound marketing methods. It's also easy to track, allowing hospitals to tailor their online marketing efforts to yield the greatest return-on-investment.
Inbound marketing is a long-term strategy, not a quick fix. But it can position your hospital for success, attracting new patients and improving the satisfaction of those already loyal to your facility.
Plans from Inbound Marketing Inc.
Inbound Marketing Inc. offers full-service inbound marketing plans for healthcare facilities. We provide everything from website design and email marketing to social media services, content creation, and SEO. When hospitals choose Inbound Marketing Inc. they are choosing a long-term inbound marketing partner.
Our team of experts will work to manage your online presence and ensure the satisfaction of your patients.
Let us help you focus on doing what you do best—treating patients.
Contact us today to get a quote for your customized full service package.