Inbound Marketing for Manufacturing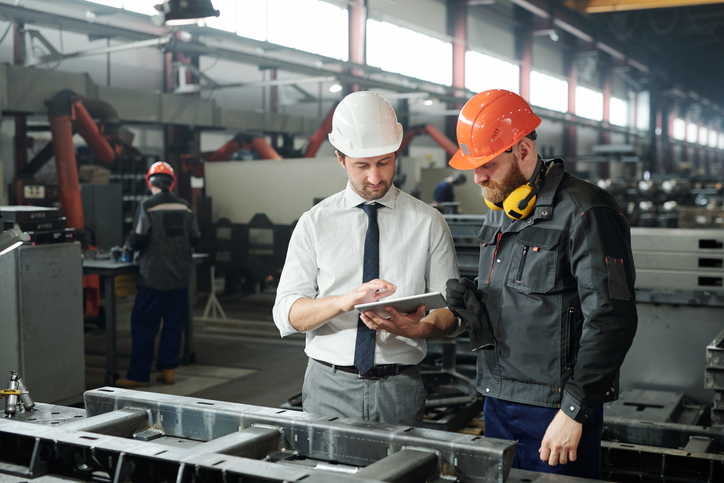 For a number of manufacturers, traditional marketing strategies aren't cutting it anymore. But they might be hesitant to try inbound marketing, thinking that their serious, business-minded clients would rather read trade journals than blogs and social media updates.
However, that's not the case. Inbound marketing helps manufacturers establish a presence online where their prospects are searching—ultimately increasing qualified leads and revenue.
Given the fact that approximately 90% of B2B buyers start their searches on Google, inbound marketing strategies are valuable for the manufacturing industry. And companies that show up in the top results will appear more credible and receive more clicks and views.
Why do manufacturers need inbound marketing?
Inbound marketing strategies provide searchers with valuable information throughout the buying process, and they establish credibility and trust with potential clients.
With great content, the right keywords, and an optimized website, your company will show up in search results when prospects research their options online.
Without inbound marketing, manufacturing companies run the risk of missing out on qualified leads.
Inbound marketing strategies for manufacturers
Let's take a closer look at some inbound marketing strategies and how they can increase business for manufacturing companies.
Search engine optimization (SEO)
Search engine optimization (SEO) plays a key role in inbound marketing.
For manufacturing companies, SEO is all about driving qualified traffic to websites—high value traffic that will lead to conversions. And it starts by increasing brand awareness in search engine results.
First, you will need to implement a strategy for identifying high value keywords that will improve your rankings in search engine results. In other words, you will need to determine which keywords ideal customers will likely use when searching for your business online.
You can then implement page titles, meta descriptions, and keyword tags to optimize your website and make it easier for people to find and navigate your site.
SEO ensures that when people search for keywords and phrases related to your manufacturing company, you will appear in the top search results. It also improves the performance of your website and encourages visitors to spend more time browsing your pages.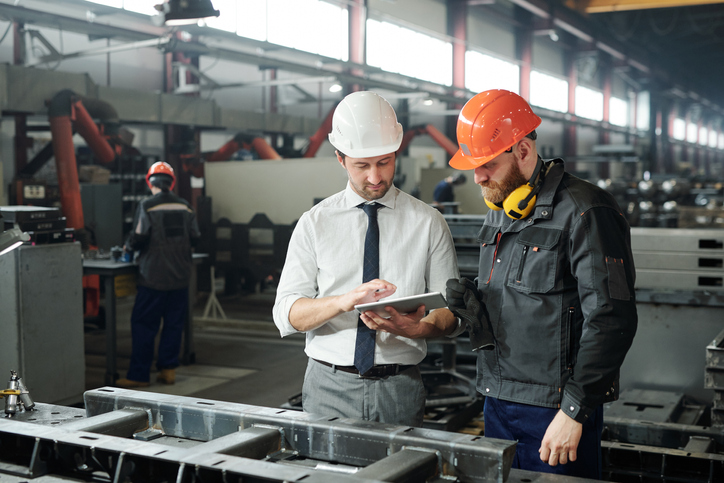 Content marketing
Content marketing goes hand-in-hand with SEO. Combining a strong keyword research strategy with engaging content, your online presence will set your manufacturing company apart as an industry leader.
Blogging, for instance, helps to create an online audience for your products. When people search for keywords or phrases related to your business, you can provide helpful content that both engages visitors and educates them about your company.
In addition, content marketing allows you to control the conversation and distribute content on your own platforms.
By creating and publishing valuable pieces of content in the form of infographics, blog posts, videos, and more, you can attract a clearly defined audience and covert leads into paying customers online.
Learn more about Content Marketing
Social media
Social media is also a great way to position your manufacturing company as an industry expert, and you can use it to share information posted on your website and blog. If people like the content you post on social media, they will likely visit your website.
This drives traffic to your site and provides more opportunities to convert qualified leads into paying customers.
Social media also allows you to listen in to important conversations about your products and services. And you can interact with customers, answer their questions, and provide important updates.
In addition to sites like Facebook, Twitter, and LinkedIn, YouTube is an effective way to reach potential clients. Manufacturers can use YouTube to share product training videos—helpful resources for potential clients. YouTube not only allows manufacturers to tell their stories, it also enables them to provide educational content that entices clients to buy.
Learn more about Email Marketing
How inbound marketing benefits manufacturers
A majority of customers begin their search for information online, and manufacturing clients are no different.
In order to be found in the top search results, manufacturers should employ a dynamic mix of inbound marketing strategies that will help them stand out from the competition.
Inbound marketing also has the potential to foster long-lasting relationships with clients, who may not be ready to make a purchase after initially landing on your website. Providing content that answers their questions and contains helpful information is a great way to position your company as an industry leader.
Don't fall for the misconception that inbound marketing only works for business-to-consumer (B2C) companies. No matter your industry, people are researching online, and inbound marketing allows you to be present where qualified leads are looking.
Want to learn more?
Interested in learning more about how inbound marketing can help your manufacturing company?
Contact us today to find out how Inbound Marketing Inc. can take your business to the next level. We'd love to work with you!