Inbound Marketing for Construction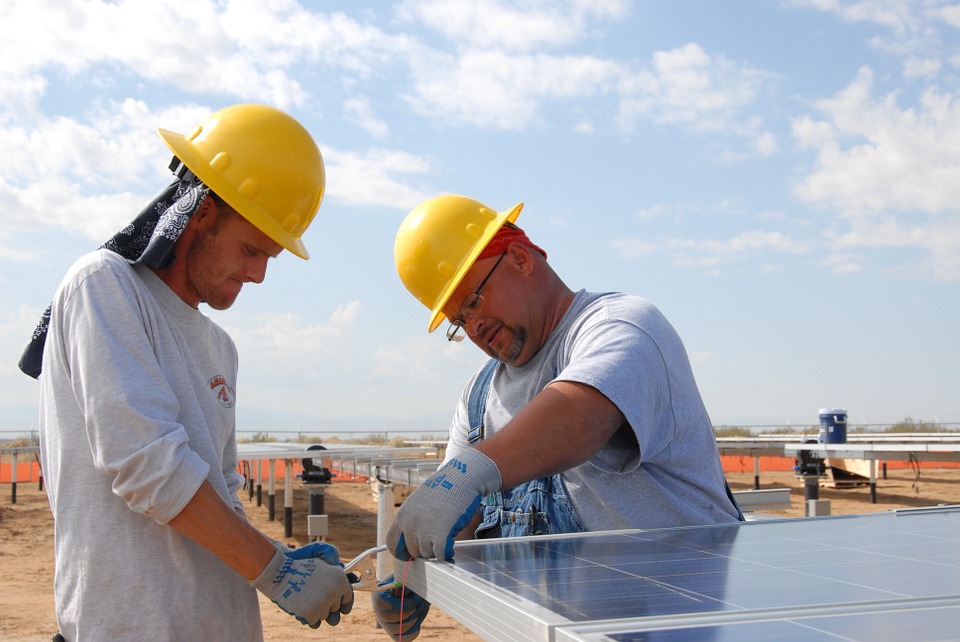 In the past, many construction companies have relied on professional networks and word-of-mouth referrals to generate new leads. But in today's digital age, adding inbound marketing strategies can significantly improve business leads for construction companies.
Why do construction companies need inbound marketing?
Inbound marketing is an inexpensive and effective way to bring in new leads for your construction company. With the economy finally bouncing back, more people are looking for construction projects. But with outdated marketing techniques, you may have a hard time marketing your brand to the right audience.
Inbound marketing strategies for construction
Keep reading to find out more about how inbound marketing strategies work for the construction industry.
Search engine optimization (SEO)
Search engine optimization is the process by which websites are optimized to rank higher in search results for targeted keywords and phrases.
If someone searches for construction companies in their area, you want your company to appear on top. And search engine optimization can help.
Even if your company receives great reviews and you have a beautifully designed website, your construction company won't attract customers if nobody knows it exists.
Pay-per-click (PPC) advertising
Pay-per-click (PPC) advertising allows marketers to select which keywords and phrases they want to trigger their advertisements. If their bid is among the highest, their ads will display above organic listings in search results.
PPC is also cost-effective, and you only pay when people click on your ads. If nobody clicks your advertisements, you won't pay a cent.
One of the main benefits of PPC advertising is that results are instantaneous. Unlike SEO, which can take several weeks to take effect, PPC ads can start sending targeted traffic to your website the minute they are clicked to go live.
In other words, PPC ads are a great way to drive traffic to your website while you establish organic rankings with SEO.
Content marketing
Content refers from everything to blog posts and online guides to infographics and YouTube videos.
And content marketing is a great way for construction companies to connect with potential clients and share information that is valuable for them.
For example, someone might search for construction companies in their area and come across a helpful infographic created by your company.
If they like what they see, they will be more likely to click on your website to find out more information about your company. Then, they can read reviews and discover more helpful content that establishes your construction company as an industry leader.
Social media
Social media is also a great way for construction companies to nurture leads online.
If you already have a great content strategy in place, you can share your latest posts and videos via social media sites like Facebook, Twitter, and LinkedIn.
In addition, potential clients can interact with your company and ask questions that help them in their search for information.
Current clients can also like, comment, and share your social media updates, expanding your company's reach online.
And people can also post reviews on your social media sites, making it easier for potential clients to evaluate your company.
Email marketing
Email marketing allows construction companies to create personalized content that reaches potential clients right in their inboxes.
If you want to keep your clients in the loop about your company's latest happenings, consider sending bi-weekly email updates.
You can also encourage people to sign up for your emails at trade shows or company events. This is a great way to reach potential clients and keep them updated about your latest offerings.
In addition, email marketing is cost-effective and provides a great return-on-investment (ROI), making it a great option for construction companies looking to increase their client base.
How does inbound marketing benefit construction?
If your construction company is looking to increase leads and attract new customers, inbound marketing can help.
Unlike traditional marketing methods, which often interrupt consumers, inbound marketing earns the interest of consumers by providing valuable content that piques their interest and educates them about your company.
In addition, inbound marketing helps you maintain a presence online where prospects are searching, increasing the number of qualified leads that engage with your company.
Want to learn more?
Interested in finding out more about how inbound marketing can help your construction company achieve greater success online?
Inbound Marketing Inc. understands what it takes to drive results with our full service inbound marketing plans.
Contact us today to find out more. We'd love to hear from you!