Inbound Marketing for Charities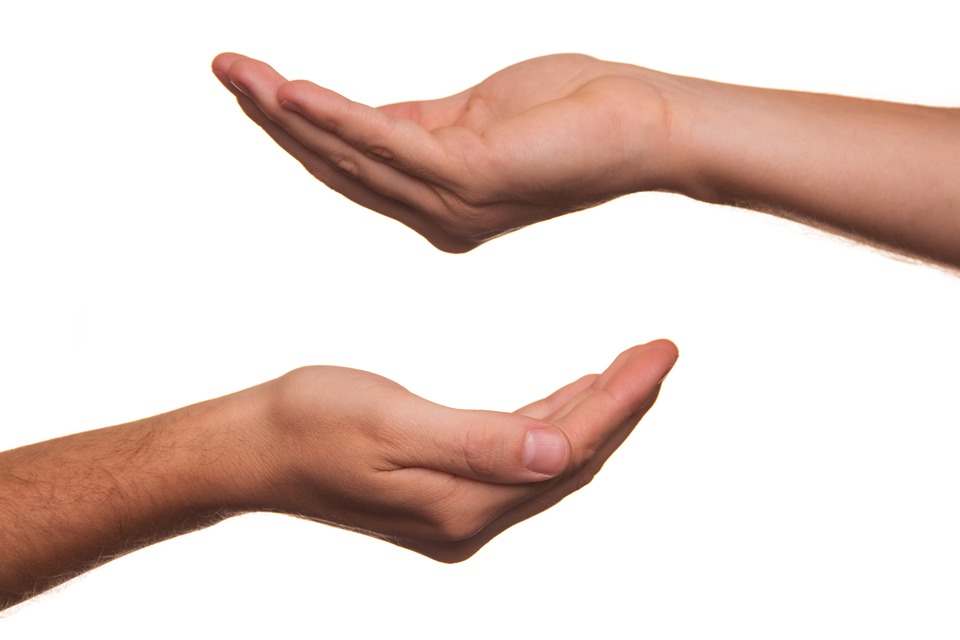 Traditional marketing methods like print ads and direct mail often leave charities and nonprofits with empty pockets. However, with the right tools, it's easier than ever to reach the right audience online.
Inbound marketing strategies reach potential donors where they're already looking online. And it provides them with the resources they need to take action and support your organization.
Why do charities need inbound marketing?
Today, there are more than 1.1 million nonprofits in the U.S. Given the number of emails and requests people get each day from charities, your charity needs to find a way to stand out from the competition. And you need to draw donors into your unique selling proposition.
Inbound marketing helps charities increase awareness about the services they provide and why they are beneficial.
It also helps them build an online community of people who are passionate about their mission.
How does inbound marketing benefit charities?
With inbound marketing, you don't have to sink money into advertising campaigns that may not reach your target market. Instead, inbound marketing drives qualified traffic to your website. In many cases, the people who find your organization through inbound marketing efforts are actively looking to support a charity organization like yours.
In other words, inbound marketing brings supporters to you rather instead of you needing to search for them.
Inbound marketing strategies for charities
Let's take a look at some common inbound marketing strategies and how they work for charity organizations.
Search engine optimization (SEO)
Given the number of emails and information requests people receive from charity organizations, your charity has to find a way to rise to the top and grab the attention of prospects.
With SEO, you can do just that. SEO allows you to optimize your website and content to target keywords and phrases that will help draw potential donors into your mission. SEO strategies also ensure that when people search for those keywords, your organization will show up in the top results. This puts you a step ahead of the completion and increases the likelihood that people will click on your website to find out more information about your organization.
Content marketing
Charities need relevant, humanizing content that give potential donors a reason to care.
It's also important that your nonprofit content strategy both entertains and informs potential donors. Anticipate what potential donors may want to know about your organization and turn it into compelling content that gains their trust and encourages them to get involved with your organization.
Inbound marketing is a great way to ensure that people searching online for opportunities to get involved with charity organizations can find your website. And it provides them with the resources necessary to take the next steps and get involved with your cause.
By consistently publishing quality content that provides value to users, charity organizations can position themselves as industry leaders and gain the trust of potential donors.
In addition, charities can use content to empower donors to tell their stories. Videos are powerful pieces of content, and they can go viral within a matter of minutes. Charity organizations can use videos to tell both their stories and stories of donor impact.
You can also post stories on your blog. After all, your organization is the expert on your mission and services, so why not share that information with the public?
Blogging also helps organizations rank higher in search results for terms related to their mission. While it can sometimes seem daunting to maintain a constant upload schedule, you can also encourage guest posts from donors, volunteers, or other people who have been impacted by your charity.
Learn more about Content Marketing
Email campaigns
Using email campaigns, charities can turn donors into advocates. When an individual first makes a contribution online, be sure to send a thank you note along with a donation receipt. Then, send a follow up email within the next few days that contains additional information about how they can share your mission with others.
You can also share information about how they can volunteer with your organization, start a fundraiser, or become an activist with your company. In the following weeks, follow up with additional information about what makes a successful advocate for your organization. You can also supplement this material with content for them to share with friends and family members, informing them about your organization and encouraging them to donate.
Learn more about Email Marketing
How does inbound marketing benefit charities?
It's one thing to market your charity organization online, but how can you ensure that your message is being received by the right audience?
Inbound marketing ensures that your charity maintains a presence online where potential donors are looking. In other words, inbound marketing allows you to match content with targeted searches so that when people browse for phrases related to your organization, your website and social media channels will show up in the top results. Then, when people click your links, they can find out more information about your organization and your mission. And you can provide clear calls to action to encourage them to take the next step in becoming a donor or volunteer.
It also helps your organization stand out from competition and ensures that you aren't wasting your marketing budget promoting content to people who aren't interested in getting involved with your organization.
Customize your marketing strategy today.
Inbound Marketing Inc. is a full-service inbound marketing agency that provides marketing solutions for a wide range of industries. We've worked with hundreds of companies across the United States. And we understand what it takes to increase support for your charity. Contact us today to find out more about how we can drive results for your company.