Inbound Marketing for Accountants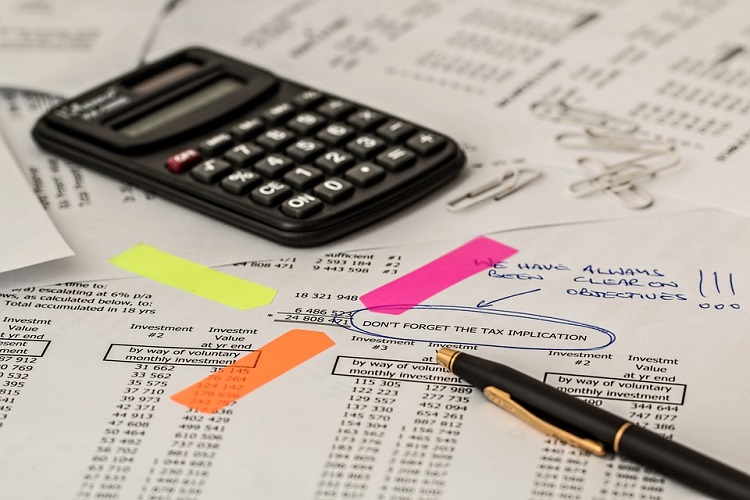 Is your accounting firm looking to increase visibility and generate new leads?
Rather than forcing your message on potential clients, inbound marketing helps you create content that they will naturally seek out—content that is valuable to them.
At some point, most accounting firms hit a roadblock when it comes to growth, and individual selling won't sustain growth goals.
Inbound marketing has the potential to foster far more leads than traditional marketing efforts, and it can boost revenue for accounting companies.
Why do accountants need inbound marketing?
Inbound marketing prevents accountants from sinking money into attracting leads that aren't interested in their services. Rather than buying leads via traditional media outlets, inbound marketing can attract large volumes of business by providing quality, informative content online.
For example, if someone searches for accountants in their area and finds a helpful infographic created by your firm, they will be more inclined to learn about your services.
Inbound marketing helps accountants create and maintain valuable relationships with potential clients, and it can drum up more business than traditional marketing efforts.
Inbound marketing strategies for accountants
Let's look at some common inbound marketing strategies for accountants and how they attract clients.
Search engine optimization (SEO)
Search engine optimization (SEO) is the process by which websites are optimized to rank higher in search engine results pages (SERPs) for targeted keywords and phrases.
With SEO, accountants can ensure that their firms appear in the top search results.
In addition, SEO improves your website and user experience, making it easier for potential clients to find information about the services you provide and contact you to set up an in-person meeting.
Pay-per-click (PPC) advertising
With pay-per-click (PPC) advertising, marketers can choose which keywords and phrases they want their advertisements to display for, and if their bid is the highest, their ads will display above organic search results.
Marketers only pay when people click on the advertisements. And if nobody clicks on your ads, you won't pay a cent.
A major benefit of PPC is that results are instantaneous. With SEO, you may have to wait several weeks to see results, but PPC advertising can begin sending traffic to your website as soon as the ads are clicked to go live. PPC is a great way to drive traffic to your website while you establish organic rankings.
Content marketing
Content refers to everything from blog posts and whitepapers to ebooks and online guides.
Web crawlers love content, so posting fresh, quality content can increase the impact of your accounting firm's SEO efforts.
Start by creating a blog, and share some tips, tricks, and industry trends. You can also supplement your content strategy with gated content. For example, you can provide an online tax guide and require readers to enter their email addresses in order to download the content.
Videos are also a great way to introduce your firm to potential clients. Using videos to highlight your staff or give a tour of your facility helps potential clients get to know you better and help them feel confident in their decision to trust you with their accounting needs.
Social Media
Social media is a great way for accountants to create conversations between, clients, prospects, and business partners. Much like content marketing, social media strategies help potential clients get to know accounting firms.
When potential clients have questions, they can post on social media, and accountants can provide helpful content that aids in their search for information.
Social media also helps to increase business exposure for accountants. When current and potential clients interact with you on social media, their networks will gain insight into your firm and the services you provide.
How does inbound marketing benefit accountants?
Inbound marketing helps accountants work smarter and attract more qualified clients.
In order to sustain healthy growth, accountants should consider implementing inbound marketing strategies, designed to reach potential clients with targeted content that aids in their search for information online.
Ready to increase visibility and leads for your accounting firm?
If you're ready to find out more about how inbound marketing strategies can benefit your accounting firm, contact Inbound Marketing Inc. today. Inbound Marketing Inc. provides comprehensive inbound marketing solutions, designed to attract clients to your accounting firm.
Our efficient and cost-effective plans cover everything you need to help your accounting firm stand out in the crowd. We work with hundreds of businesses across the United States, and we'll work with you to increase website visitors and online conversions.
Let us help you implement an inbound marketing plan that will help your firm establish more leads than it ever could with traditional marketing efforts.