Inbound Marketing with Wordpress
Is it possible to do inbound marketing with a Wordpress blog or website?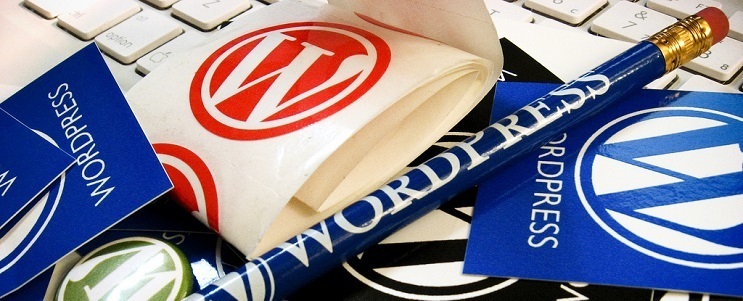 Wordpress has become one of the most popular ways to create and manage any kind of website. From ecommerce stores to blogs to small business sites, Wordpress can do it all.
It installs in only a few minutes on most servers and allows users with any level of experience to quickly publish new pages and posts. Its flexibility, capabilities, and overall usefulness have made it one of the easiest ways for a new business to create a website.
But does inbound marketing still work when you're using a website on Wordpress? Is Wordpress inferior compared to other software options since it's so easy? And will you be able to create a profitable, sustainable inbound marketing program with Wordpress?
The answer is no. The success of your inbound marketing doesn't depend on the software you use! It depends on the quality of your content, the design of your website, and the kinds of services you can offer. If anything, Wordpress may actually make it easier to do inbound marketing since its so simplified!
Inbound marketing is easy with Wordpress's CMS
With a traditional website content management system (CMS), you usually have to custom-make everything for your site, which is especially difficult if you've never wokred with a website before.
Fortunately, Wordpress's theme system allows website owners to quickly download, preview, and implement new themes on the fly. This gives you the freedom you need to experiment with your website's look and feel until it seems right for your target audience. And because Wordpress has so many free themes, the chances are good that you can do all this without spending any money -- or at least paying a minor fee for a "premium" theme.
Wordpress also has an enormous selection of plugins for its users. Developed by independent companies and developers, Wordpress has plugins that can do anything from checking your on-page SEO to adding image galleries to your site. These plugins are often reviewed by the people who use them, and the same users post feedback so you can see whether a certain plugin is worth your time.
Tracking, engagement, and follow-up
Worried that you won't be able to track your visitors, leads, and other important statistics? Wordpress can easily integrate with Google Analytics -- just like any other website -- so you can keep track of these important metrics. Additionally, Wordpress has lots of tracking plugins and options of its own that allow you to see visitor counts, social shares, or even the number of times a file has been downloaded.
So if you're concerned about your ability to follow up with valuable leads, you don't need to worry -- Wordpress has you covered!
It's not about the CMS -- it's the quality of your site
Ultimately, you can successfully do inbound marketing on any platform. Wordpress makes it easier for you, especially if you are starting a new business or are new to the world of inbound. However, the quality of your website and the number of plugins you implement are meaningless if your marketing efforts aren't up to par.
You need to have a solid social media strategy, fantastic content, and compelling calls to action for your inbound marketing to succeed. Even if your website looks amazing, or you spend hundreds of dollars on the best Wordpress theme out there, you won't get results with thin, unhelpful content or tweets that don't have catchy headlines or hooks.
Ultimately, the quality of your marketing efforts are what matters -- not the CMS you choose.
Photo credit: Peregrino Will Reign