Examples of Inbound Marketing
Looking for some examples of inbound marketing in action?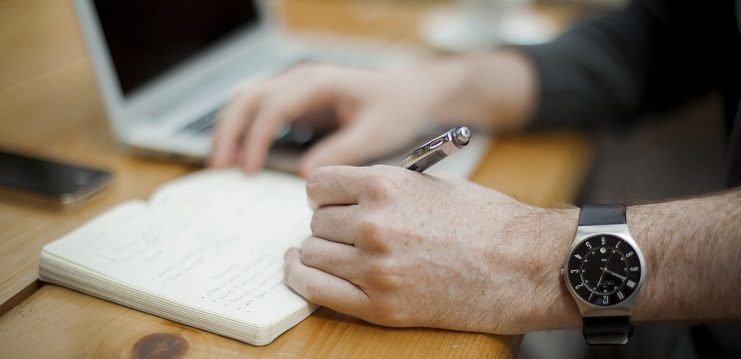 You may have read about our recommended inbound marketing tactics, but we don't blame you for wanting proof! What are some real, actionable examples of inbound marketing? This page will give you a few ideas and show you the power of inbound marketing, instead of just telling you about it.
Content Marketing with a company blog

The first inbound marketing example we'll examine is content marketing.
Content marketing through a blog is one of the most common examples of inbound marketing in the world for one great reason -- it's incredibly effective.
Blogging works well for a variety of companies, even companies that aren't in consumer-facing industries (like drilling). With a little brainstorming and creativity, any industry can create, post, and share content that its potential customers will find valuable.
For example, let's say you own a local gardening company. Instead of writing a blog post about the new supplies you stock or the plants you sell, you could create a helpful calendar for when to plant annual flowers, a checklist for how to care for them, and what someone can do if their flowers look unhealthy. You could also write about related topics like weather (which has a big impact on flower growth) or pests (which can harm flowers).
Yes, your end goal is to sell gardening supplies and flowers. But customers are far more likely to trust you if you show them that you're in business to help them, not just money. By creating useful, interesting content on your blog, you will engage your audience and promote your company better than any advertising method. The next time one of your potential customers needs to buy potting soil, they are more likely to remember your helpful posts on the types of soil to use for flowers, and they'll seek you out for that purchase.
In fact, content marketing -- and blogging, specifically -- is three times more effective at generating sales leads than traditional marketing. That means for every ad you'd get from television, newspaper, radio, or billboard ads, you'd get three from blogging.
Using social media to engage leads

Another example of inbound marketing is social media marketing.
A lot of new businesses may have no problem getting leads, but they have a hard time converting those leads into paying customers. There are a number of reasons that this happens to companies online, but the end result is always the same -- lost sales.
Social media is a great way to push these leads back to your website so they make a purchase. For example, if you are a clothing manufacturer, you may have obtained 500 "Likes" on your Facebook page. Those 500 people are probably a mix of previous customers and others who have never bought from you before. So if you want to turn those leads into customers, you can give them an incentive to shop.
Coupon codes, links to exclusive offer pages, and limited-time deals are all great ways you can engage leads on social media and convert them into customers. It may not give you the profit margins you want at first, but it'll give you the new customers you need to grow your business.

In addition to deals, you can post photos of your products (clothing, in this scenario), testimonials from happy customers, and even links to your new blog posts. Posting links to your blog is especially useful since it moves customers off of a social media site and onto your site, where they can buy.
Just remember that social media is more than just broadcasting a marketing message -- it's a conversation tool. You can use Facebook, Twitter, LinkedIn, or any other social network to literally talk to your followers. That adds a human face to your business, and it makes you more relatable. Even if you're addressing a complaint, it shows that you care about your customers.
Social media is so effective because 71% of adults with Internet access use it. That's a massive audience, and it gives you a lot of opportunity to generate and engage new leads. On top of that, 54% of B2B marketers have generated leads from social media alone, and it's even easier for B2C companies to make sales since you're dealing with consumers instead of business decision-makers.
In short, your company needs social media. It's a terrific way to get the customers you need to grow.
Email marketing as part of the sales funnel

Of all the content marketing strategies on this page, email marketing has the greatest potential for revenue and growth.
Email marketing is the process of sending messages to people who have given you their email addresses to entice them to come back to your site. Once there, you can engage them and motivate them to become paying customers -- even if they've bought from you before.
For example, say you're a B2B company that sells computer hardware to small- and medium-sized businesses. You have a wide selection of reliable and useful hardware, but it's also more expensive than your competitors' products. Through your research, you've discovered that the average time it takes to buy the hardware you (and other companies) offer is three months.
In this case, your best marketing strategy is to encourage visitors to your site to sign up for emails from you so they can learn more about your products and services. After they sign up, you'd add these new addresses to an email marketing campaign and send them occasional messages to bring them back to your site.
But email marketing is more than just telling someone to "buy now." Instead, you could send a helpful guide that explains how your hardware helps businesses. The next message could highlight customer testimonials or reviews of your merchandise. You could even create an email that shows a side-by-side comparison of your hardware against your competitors'.

Then, to wrap everything up, you could send an email to your customers that asks for leads to contact you with questions. Around the three month mark, you could send them a message that finally asks them to buy.
Email marketing is a powerful when you have leads traveling through a sales funnel, especially for B2B companies, and it's a great way for B2C companies to encourage repeat purchases. Since the buying process takes a while, you want to do everything you can to make sure potential customers remember you without being annoying or spamming their email address.
Email marketing is incredibly effective -- in fact, companies that use it generate twice as many leads compared to companies that don't. And if you automate your email marketing, your customer conversion rate can increase by as much as 53%!
With those two stats alone, email marketing is the best example of inbound marketing getting results for companies.
Providing value with free resources

Putting together free resources for your customers is a fantastic way of establishing lasting relationships and building brand trust. Again, they key is to show your customers that you're in the business of helping them instead of just selling to them.
Inbound marketing through free resources is different from maintaining a blog because these resources should be more in-depth, with each one focusing on a specific aspect of your industry. These resources are usually downloadable or otherwise acquirable as well, instead of only being available online.
An ebook is a great starting point for this type of inbound marketing. The general process is to identify a recurring problem, question, or issue within your industry, and address it with a comprehensive ebook. For example, a car dealership might put together a branded ebook like "Johnny Cadillac's Ultimate Guide to Buying a New Car."
You don't have to go the book route if you don't want to, however. A dental practice may decide to compile an informational checklist of best teeth-brushing practices, or a reference sheet explaining what types of food are especially bad for your teeth.
The great thing about resources like ebooks, pdf checklists, and neat reference sheets is that following the initial effort necessary to create them, they'll continue to provide value and serve your customers without you having to do anything.
Free resources are great because they respond so directly to informational queries. If someone searches "how to buy a new car," you know that they're A) likely in the market for a new car, but B) not quite ready to buy just yet.
Serving them "Johnny Cadillac's Ultimate Guide to Buying a New Car" both solves their problem and ensures Johnny Cadillac's dealership is preserved in their mind as "that helpful car dealership." When it comes time to buy, where do you think they'll go first?
You simply can't lose by providing your customers with free, helpful resources. This is yet another prime example of how powerful proper inbound marketing is.
Need help with your inbound marketing?
Don't struggle to create a marketing program on your own. If these inbound marketing examples helped you, but you still need guidance or the support of a proven marketing company, contact us today to get a free quote for our services. We'll get back to you within 24 hours!
Learn More About Inbound Marketing: