Regardless of the size of the business or industry you're in, every business needs SEO.
"Eighty-one percent of customers and 94% of B2B buyers will perform searches online before they make a purchase, so brands that do not have a strong online presence will find themselves falling behind the competition."
Now more than ever, people are using the Internet to find all types of products and companies. Think, when was the last time you needed to find the closest doctor? You probably searched for it, then read reviews about each one before going onto their site or looking up directions.
Looking for information is increasingly online-based, and SEO is the driver of that attention. More people are using search engines, and that means more businesses are online-focused. If you aren't doing SEO for your business and website, your competitors left you behind.
What is SEO?
Search Engine Optimization or SEO is a way for businesses to make their site more visible to more people on the Internet by optimizing their content to rank better in search engines like Google. The better optimized a site is, the more likely someone will see it when searching for a business, product or service, since it will rank higher.
Moz provides an excellent guide for anybody looking for an in-depth but straightforward look into starting their SEO journey. It covers the main aspects of SEO while giving you some practice on the concepts you're learning.
How does SEO work?
The parts of SEO work together to drive modern search. These strategies and practices all exist to improve a site's ranking on search engine pages. Those doughnut shops that are on the first page of search results? They're the most relevant to your search — and Google determines relevance based on a variety of optimization factors.
SEO is a process, and it takes a long time for anybody to see a significant increase in their site's position. Sometimes your ranking changes based on the on-site changes (keywords, header tags, title tags) you made, but other times other sites may link (also called backlinks) to you off-site, which can alter your rankings as well. All these ranking factors are part of a greater whole that makes up your site's ranking.
SEO involves all these parts, from optimized content to total links to page speed. Some of these parts are more technical than others, but if your site is secure, accessible, and can respond on any device, that's a good starting point.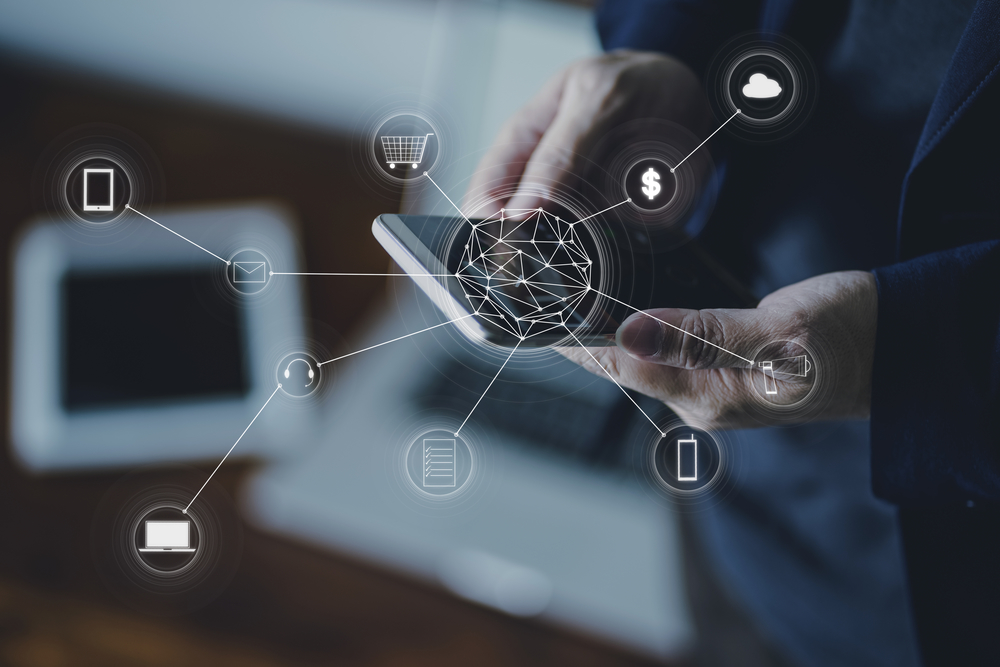 Why is SEO important?
SEO is the modern way in which Google ranks sites. Their relevance determines their rankings to a search query and how useful they are for users. This forces sites to constantly update their content with accurate and helpful information instead of overloading their pages with different links and pages with irrelevant details.
Without SEO, sites could artificially inflate their rankings on search engines without providing good information for searchers. Search engines like Google want returning users, so they optimize their search results to benefit users.
Users know that these pages rank high because they've worked for their position and provide a great user experience on their site. Trust builds between users and search engines, which keep them coming back because they know the first page results of their search query is full of credible sources. The sites on the first page of results receive more clicks and traffic, leading to more conversions that increase your bottom line.
Online marketing is the easiest and fastest way to reach many people, and the best part is you can track all those users with analytics by using a site like Google Analytics or SEMRush. Put your business in brighter hands using SEO on your site or hire an SEO company to do the work for you.
Just remember, SEO remains a great option to increase site traffic through simple optimization and low-cost efficiency. A highly optimized site brings in the right customers and retains them as repeat buyers more often than any paid advertising ever could. Bring in the right people and keep them around, spending more money with your business.
Still not convinced? Check out these top reasons why your business needs SEO.
Top reasons your business needs SEO
Organic search makes up most of your traffic
There are more people than ever searching for your business, products or services on search engines. Organic search is the leading cause with continued growth seen from the past five years. SEO gathers quality traffic that's more likely to convert into sales and leads.
Think about it, if a site has the #1 ranking, then their organic click-through rate (CTR) soars, and that means more eyeballs on your site.
Knowing what a user's intent is when they ask a question helps shape your site's content. If you can accurately answer their question while providing a great experience, then they're far more likely to convert into a sale. SEO as a strategy is measurable, so you can see exactly which pages, keywords, and title tags work well with the target audience.
A long-term strategy
SEO won't produce an overnight change in your rankings. In fact, SEO is a long-term strategy that'll require a lot of researching and tweaking for your company. It can bring in quick results while also giving your company a continual ROI throughout the years.
When it comes to cost, SEO is more effective than paid advertising like PPC and can even help your site rank high even after you stop using it.
Of course, it's best to follow any industry updates or trends that develop over the years, but even a basic SEO implementation is great for a site's ranking.
It's measurable and integrates all online marketing activities, which of course, can better inform your customers. SEO helps your company in all aspects of a business. SEO covers it all for your business, from increasing site referrals and brand awareness to driving offline sales.
Local SEO increases traffic and conversions
SEO, in general, is growing, but it also helps give small businesses a chance to compete against large companies by helping you break into new markets. You can do this by building a site that's fast, reliable, and useful, which can lead to much more traffic than your local competitors.
Trust and credibility are the main reason behind any increase in traffic. Your site won't reach page 1 or even page 5 of popular search results without the search engine trusting your content, leading to searchers trusting your site.
Local SEO is all about optimizing your site for a specific area and is especially useful for small businesses with customers who look for services "near me" (think plumbing repair near me). A Google My Business listing optimized for the local searcher will help more than trying to compete with national brands.
Get ahead of competition
Your competitors are already using SEO to grow; why get left behind? It's time to flip the switch and get ahead of your competitors. It all starts with providing a great user experience for your audience. Since it's rooted in user intent, it helps capitalize on weak competition and prevents you from missing out on free advertising.
SEO provides endless opportunities for your site by going to your business's heart and being molded to work for you. Once you have the correct molding for your site, it can significantly help revenue by helping people find your area who have high conversion potential. Think of it as a 24/7 promotion for your business.
Affordability
SEO is the most intelligent investment you can make for your company. It's mobile, laser-targeted, and affordable. All these factors help with your bottom line because, as mentioned above, it's a long-term strategy that doesn't just go away after you stop applying resources to it.
It's not a luxury for your business anymore. If you want to succeed and grow in 2021, then it's time to invest in the future of search.
Even if you were to go with an SEO company to help, they're more likely to increase your traffic enough to offset any costs more than. They'll help grow sales along with traffic and can take all the extra work off your plate so you can worry about what you know best for your business.
By handing the keys over to an agency, they can optimize your page on their own, the right way. Also, they're the experts in the field to better keep up with the ever-changing trends that're so crucial to SEO success.
It's Quantifiable
SEO is measurable marketing and beats paid traffic consistently enough to convince anyone about it's effectiveness. Everything you do and change throughout your site can be tracked and seen over time so that you can make data-driven decisions.
All this increased traffic is the real deal. Analytics sites can prove those changes, but you can see them first-hand with an expanded market share and an improved ROI. By properly using SEO, you can increase your social media followers, site and blog traffic, and your business's value as a whole.
Conclusion
All these factors and numerous other ones can give you the key to unlocking your business' potential. If you aren't sure of the following steps, get a free quote or call us (888-601-5359) today so we can help you take that next step in your SEO journey!