Google has become a household name since its conception in 1998.
The company has become so massive that its name is synonymous with "search" for some people; you don't look things up, you Google them. It's not just a search engine anymore;
Google owns a variety of sub-companies in several business spaces. For an entire generation, Google is the end-all-be-all of search engines, and you might not be alone in wondering if Yahoo is still even a thing. In this article, we'll take a look at the numbers and some alternative search engines that might be worth checking out.
Search engine market share
If we specifically look at the data for the United States in 2020, Google had a market share of 87.74% across all devices. The next closest? Bing with only 6.27% and Yahoo! (they are still around) with 2.99%. Here's how the top 6 shakes out:
Google 87.74%
Bing 6.27%
Yahoo 2.99%
DuckDuckGo 2.6%
Ecosia 0.13%
MSN 0.11%
These numbers are very closely mirrored by the data for the worldwide market share in 2020, with a few exceptions that we'll get into later.
Google 91.86%
Bing 2.73%
Yahoo 1.46%
Baidu 1.11%
Yandex 0.87%
DuckDuckGo 0.66%
It's clear that Google is the one to beat, and it is probably safe to say that most people have heard of Bing and Yahoo! as well, but who are the other guys?
Search engines around the world
Baidu
Robin Li and Eric Xu founded Baidu in China in 2000. While it is only really popular in China and the surrounding area, 90% of people (700 million) in the country use the search engine. That's an enormous amount of traffic, and Amazon's Alexa ranks Baidu at 4th among the most popular websites in the world. It might not challenge Google for the global throne any time soon, but Baidu is still massive in its own right. Interestingly, English words don't rank at all on Baidu, and companies need a website dedicated to Mandarin in order to appear in the results pages.
Yandex
Sitting at number five on the world ranking list is Yandex, which originates in Russia. Like Baidu, this search engine has the advantage of being developed with a more specific group of people in mind. Yandex can focus on Russian language, values, culture, etc., while Google tries to look at things from a global perspective. Despite that, Google captured nearly 53% of traffic in Russia for 2020, but Yandex was not far behind at just north of 44%.
Naver
Naver only managed 14.62% of 2020 traffic in its native South Korea, but it's certainly still worth mentioning. Like other country-specific search engines, its algorithm may be better suited to the population simply because it is specific to that language. Still I doubt Google is satisfied with not improving.
Other country-specific search engines
Seznam in the Czech Republic
Eniro in Sweden
Onet.pl in Poland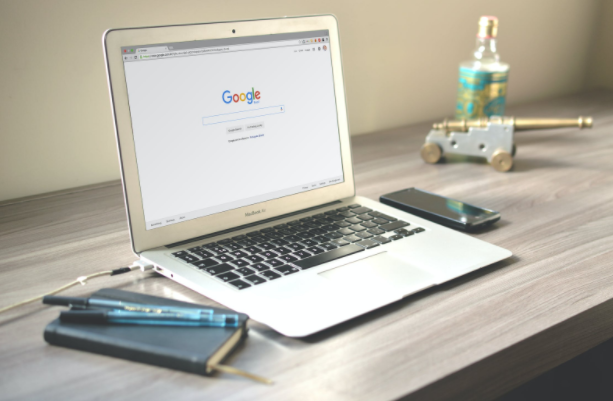 Can Google be beaten?
With how big Google is, smaller search engines must develop a "thing" or niche to be able to compete. By doing so, they can carve out a small group of loyal supporters that appreciate what they offer. They won't be title contenders any time soon, but they're certainly worth checking out. Here are some smaller search engines with cool features.
Bing
Bing is Microsoft's search engine and is Google's closest global competitor. One of the main reasons people may prefer Bing to Google is the aesthetic. Bing manages to maintain its simplicity without being quite as drab as Google tends to be. The image and video search results pages (SERPs) look great while still offering results on par with Google. You can also earn rewards for using Bing as you accumulate points with every search you make. People should not overlook that Bing is the default home page for those using Microsoft's Edge browser, and a portion of their traffic probably comes from people who use it out of convenience rather than desire.
Yahoo
Yahoo was a massive force in the late 1990s and early 2000s but has fallen by the wayside in recent years.In fact, it has been powered by Bing after Microsoft and Yahoo made a business deal in 2009. One of the only redeeming qualities of Yahoo is how well it works if you are using the rest of their features like Yahoo Answers, Yahoo Mail or Yahoo Sports. It is still relevant with a surprising 2.99% of global market share, but this will probably continue to fall as the competition catches up.

DuckDuckGo
DuckDuckGo is much more popular in the US, but it did manage to crack the top six search engines globally. Founded in 2008, DuckDuckGo has the goal of providing privacy for its users. The world seems to be increasingly interested in online privacy, and DuckDuckGo is leading the charge. It is common knowledge nowadays that search engines collect users' data in order to sell it for profit and improve their own platforms and algorithms. DuckDuckGo refuses to collect and share user data while still managing to turn a profit from advertising. This is an attractive selling point for some, but others, mostly younger users, don't seem to care as much about privacy online. Some people might be a little creeped out when they see how accurate Google can be, while others may appreciate how tailored the experience is. Either way, DuckDuckGo is worth a shot if you're concerned about your privacy online.
Dogpile
Dogpile, which was actually created two years before Google, performs a metasearch by looking at results from a number of other search engines and compiling them on one SERP. You can get the best results from around the Internet served by different search engines. However, the concept is better than the execution. Dogpile's interface is dated, and the site lacks much of the functionality found in other search engines.
WolframAlpha
WolframAlpha is a great example of a tool that has found its niche. It is not technically a search engine; they label themselves a "computational knowledge engine." This means that when you use the platform, rather than looking around the Internet for an answer, they search their own Wolfram Knowledgebase. The Wolfram Knowledgebase is a continually growing collection of data from primary sources and experts in their fields. The platform is most popular for its mathematics capabilities, but it has a variety of other features, so you could learn how to play chess or even calculate how long it will take to pay off your mortgage.
Other search engines worth checking out
StartPage – Serves results directly from Google while giving users more privacy.
Ecosia – Donates profits to planting trees around the world.
Swisscows – Focuses on privacy and family-friendly results.
Ekoru – Fighting climate change by donating revenue to world charities.
Happy searching!
The reason that Google is on top is that they are the best overall search engine out there. That does not mean, however, that some others don't do certain things better or are a better fit for certain people and situations. Hopefully, after reading this article, you're willing to check out some other search engines and see which one suits your needs.
Title: Google Alternatives – Search Engines to Check Out | WebFX
Meta: Everyone is familiar with Google, but what other search engines are there? Check out this article to find some alternatives that you can try!