From Star Trek and Beyond to Alexa and Internet Marketing
If anyone remembers LCARS from Star Trek: Next Generation, you are familiar with voice search assistance. In the Star Trek: Next Generation world, LCARS was the computer operating system that was voice search enabled and helped the crew of the Enterprise collect data. However, what seems like relatively "new" technology has been around for ages!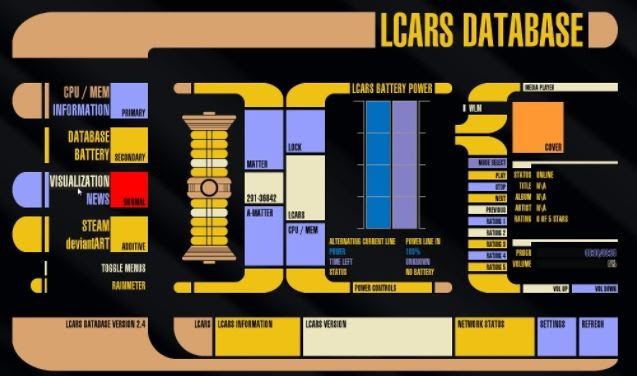 Much like what LCARS did for the fictional crew in the 80s and 90s, Alexa is doing for searchers today! Internet marketers need to know what Alexa is and what it's capable of, as well, because Amazon holds the strongest market share with voice assistants.
Per an early 2020 eMarketer report, 70 percent of people who use smart speakers in the United States use the Alexa-enabled Amazon Echo. This number is expected to grow, though. 
So let's dig in to understand why Alexa is essential to internet marketing…
What is Alexa?
Have you ever asked your smart speaker, "Alexa, what is the temperature?" or "Alexa, what is the closest pizza place?" If your answer is yes or if you have asked any assortment of other questions, then you are familiar with Alexa.
To be more technical, though, Alexa is Amazon's cloud-based voice service or voice A.I. that's accessible through Echo devices. The service voice-enables any connected device that has a microphone and a speaker. You activate the service with what's called a "wake word". The wake word, in this case, "Alexa", triggers the cloud-based service to start listening to your voice. Through voice recognition software, the query is translated and results are provided.
What do you use Alexa for?
Sometimes learning all of what Alexa is capable of can be daunting! Alexa can be used for a variety of different tasks including, but not limited to entertainment, communication, productivity, shopping, and getting news updates and information! When integrating Alexa with your voice technology device, the sky's the limit! You can make regular phone calls, turn on lights at your house, search the web, order pizza, track Amazon packages, set up reminders, and more!
Where do you use Alexa?
Currently, Alexa is available with products such as Amazon Echo, Echo Dot, Echo Spot, Echo Show, or Amazon Fire TV. It's also available on some third-party devices. Many users integrate Alexa through smart home systems, as well!
While the technology isn't compatible with every smart device or website, it can be used with other technologies like IFTTT, creating specific rules and commands that enable the user to do more!
What is the ultimate goal of Alexa?
Have you ever heard the saying, "it all in a name?" For Alexa that is exactly the case. If you know where the name came from, then you know the ultimate goal of Alexa. According to David Limp in a 2016 interview, "Alexa" came from the Library of Alexandria. The goal of this library was to hold all the knowledge of the world. Likewise, Amazon's goal is to make Alexa a seamless source of information.
With the discussion still ongoing, the idea of making Alexa widely available is still the main focus.
Alexa and internet marketers
In 2019, eMarketer estimated that 111.8 million people would use voice assistants at least once a month. Per Oberlo, voice search is slowly becoming more popular than typing. Keeping this in mind, the first thing an internet marketer can do is be educated on the services available and if they are a good fit for their company or client. It's important for you to know how to harness the power of Alexa to help your businesses grow!
Let's take a look at two main Alexa 2021 trends that can be incorporated into a third-party product and service.
Alexa skills
It makes sense that phones will use Google that use "Okay Google" and iPhones will use Siri. Since Amazon doesn't sell phones, they have to work around that for their voice assistant. Here is where Alexa skills come into play.
Alexa skills are like apps that can be enabled and disabled through the Alexa app. More technically speaking, they are voice-driven Alexa capabilities. Skills can be added to your Echo or mobile device in order to make the most of this cloud-based service. Need to know the best beer to get with your dinner when you're at the store pursuing the options? Enable the "What beer?" skill and simply ask Alexa.
Another trend is partnering with other brands. In 2020, Amazon announced a partnership with AT&T where customers of this service provider can now make and receive calls using AT&T calling with Alexa.
Alexa built-ins

An eMarketer report estimates Amazon smart speaker users to be at 68.2% in 2021. The idea of smart speaker usage goes beyond a traditional home, though. Think of all the other places and spaces where speakers are used! Through Alexa Voice Service or AVS, Alexa is now available to commercial device makers. 
Any maker of a device that has a microphone and a speaker can integrate AVS software and hardware solutions into their products. This allows Alexa to reach more users in a wider range of places.
For example, the 2021 Chevy Tahoe is one of several vehicles now enabled with Alexa. This feature allows drivers and passengers to safely search and perform all the regular functionalities of Alexa while safely operating or riding in a vehicle. Other vehicles with Alexa Built-In include the 2021 Genesis GV80, the 2021 Chevy Trailblazer, the 2021 GMC Yukon, and more!
Other devices that use AVS include FitBit Versa 2, robo-pets, and ElliQ.
How internet marketers can capitalize on Alexa
As skills and the integration of AVS into third party devices become more and more prevalent, internet marketers need to develop Alexa content strategies to stay ahead of the competition. Understanding what's available isn't enough, though. Once you identify if Alexa is the way to go for your business, you need to develop a content strategy that matches.
If your business makes devices with a microphone or speaker, then maybe a built-in option is the one for you. In most cases, though, you are more likely to offer some other product or service. In these cases, you can opt for an Alexa skill or just some good old fashion optimization tactics.
Here are a few areas where internet marketers can optimize for Alexa.
Natural language
One of the best optimization tactics for Alexa and voice search assistants is to make the language more natural and conversational. When typing, you are more likely to type "breakfast casserole recipe", but when you talk you might say "Alexa, how do I make a breakfast casserole?" Be sure to incorporate keywords into content and make titles and meta descriptions more like questions/answers.
Local SEO
Another optimization strategy is to score that local SEO factor. It's identified that local listings are given search priority, so if you own a local business, then it's increasingly important to make sure your business shows!
Rich answers and featured snippets
Finally, one of the best things you can do as an internet marketer with an Alexa content strategy is to optimize for rich answers. In voice searching, featured snippets are the key. Ensuring that you have featured snippets for your content that offer prompt and to the point answers to queries will increase the likelihood of your content being returned to voice searchers over content that doesn't.
If you are interested in learning more about how to integrate an Alexa content strategy into your internet marketing, then click here for more information.