Small businesses know that they should be blogging. It's a great way to give your business a personality, generate new visitors to your website and help achieve the overall mission of your company. No matter what industry you are in, there are people searching for and consuming written content online. The quality of content on your website is going to either engage or deter visitors from coming to you to find the information they need.
But what most people don't realize is how tough blogging can be for a small company. Not only is it a time suck, but it's tough to come up with creative ideas for local companies. Everybody can put together a few blog posts but trying to plan out a few months or a year is daunting.
Fortunately, there is hope out there and it doesn't involve asking all of your employees for blog post ideas on a weekly basis. The democratized web means that a one man shop has exactly the same access to online resources as The New York Times and The Atlantic. Your business can put the same tools to work to help pull in ideas as the nation's top journalists and storytellers.
To make this even more actionable, I'm going to pretend to be the owner of a barbershop in Ames, Iowa. We're going to walk through how to generate some killer blog post ideas for my barbershop with the same tools you can use to pull in traffic driving post topics for your business.
Ubersuggest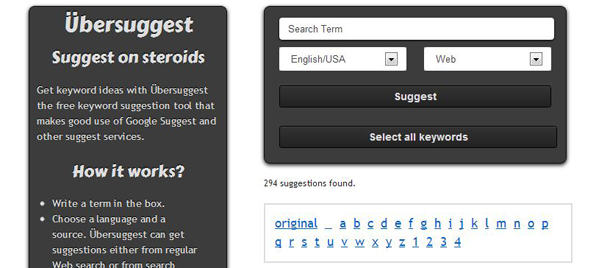 Hands down my favorite tool for new ideas, Ubersuggest uses Google Suggest and other suggest services to pull in massive lists of suggested keywords to write about. If you are chasing after more traffic to your website (and who isn't?), then Ubersuggest will pull in some keywords that you can write about.
For my barbershop, I want to bring in visitors who are interested in men's haircuts. We'll need to come up with a main keyword to plug into the Ubersuggest tool, which will spit back some ideas based on this keyword. Let's go with "mens haircut."
We got 357 suggestions for "mens haircut," listed alphabetically. While a lot of them are localized, there are some great ideas in here. Here are a few of my favorites that would make for great blog post topics:
Mens haircut names
mens haircut styles
mens haircut advice
mens haircut chart
mens haircut DIY
mens haircut examples
mens haircut for thin hair
mens haircut lingo
mens haircut oval face
mens haircut quiz
mens haircut shaved sides
mens haircut trends
Since suggest data is based off of the amount of searches, we know that tons of people are searching for information about these keywords and they would be great to drive some traffic to our blog. You could try a new number of different keywords in Ubersuggest (mens hair, mens hair style) and get hundreds of possibilities.
Quora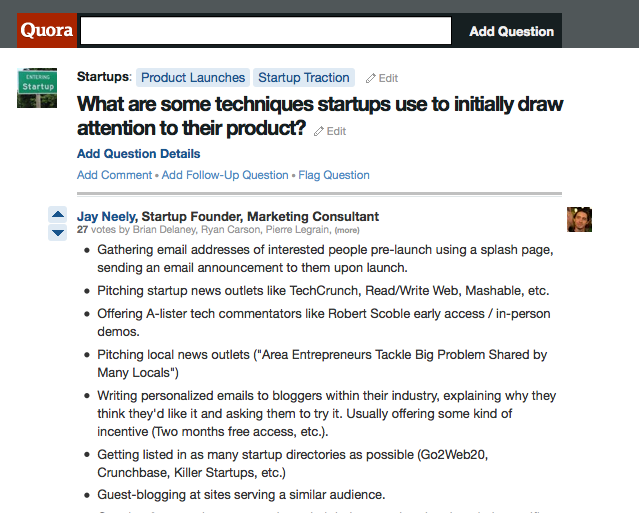 Quora, the expert based question and answer site, let's people ask questions and receive answers from a qualified expert. The site has rapidly grown over the last couple of years and there are thriving communities in every circle, including men's style…which is super helpful to my business.
You can plug in a search query into Quora and see tons of intriguing questions asked by real people. Let's search for "hair men" and pull some interesting topics:
What is the business community's view on long hair for men?
Does beer and sunlight lighten hair?
What are the pros and cons of having long hair?
What's the best men's hair wax/gel hair product? (Short-medium hair.)
Where is the best place online to learn how to cut mens hair?
What is the best volumizing shampoo for men?
What are the best scissors for cutting mens hair?
Let's try "mens hairstyle:"
How did men's hairstyles become so uniform?
Is the top-knot hairstyle for men coming back in style?
What are some good hairstyles for men balding at the edges?
How to get a hairstyle as in Mad Men with scissors and clippers at home?
What are some great short haircuts for men that don't need daily care?
While you don't want to copy the questions verbatim, these are all questions that real people in my target market are asking and all of them would make a great blog post. You can subscribe to different topics on Quora (I'd recommend Haircuts and Hairstyles) to get a constant stream of ideas for your blog.
YouTube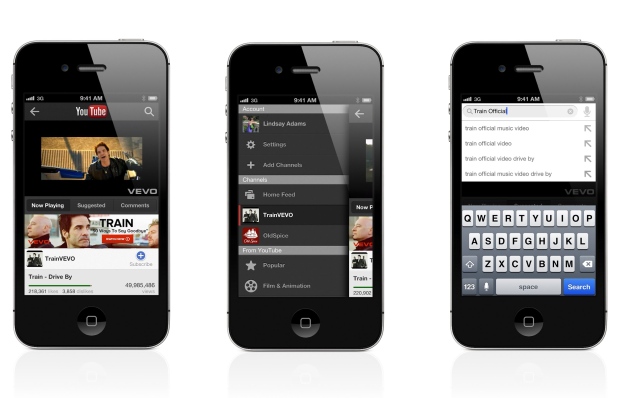 YouTubers are a creative bunch. You'll find some great ideas for any blog by seeing what people are posting in your industry. A lot of small businesses don't have the time or budget to invest heavily into video, but you can still add this medium to your blog by embedding some YouTube videos and writing new content around that video.
Let's search for "mens hairstyles" in YouTube.
There are tons of great videos by other barbers and hair stylists that show up right away with thousands of views. If I have some budget for video, this looks like it is working in my industry. But for now, there are a few really intriguing videos that I could embed and share on my blog as part of a post:
How To Pick A New Men's Hairstyle! Time For A New Do For You?
60's mens haircut undercut
The first step to personal success – Get a professional first class mens haircut
How to Style Men's Hair | Faux Hawk & Clean Combed Look
There are four killer post ideas with some included video. I would write about the particular haircut and style and include the video for a demonstration and some extra pointers.
Ubersuggest 2.0
Aside from being an expert on hair styling, there is one other area that I know lots about: Ames, Iowa. This is true for every business. There are two main things that a local business is an expert about: their industry and their location. Small businesses have a special bond with their community and it is something that should be shared through blog posts.
Let's put that knowledge to work with a trip back to Ubersuggest. I know people are looking for information about Ames, Iowa and since I live and work there I bet I can help them out. Plug "ames iowa" into Ubersuggest and you get loads of ideas for local guides, tips and ideas that you can write about:
Best places to eat ames iowa
best burger in ames iowa
best bars in ames iowa
best pizza in ames iowa
We know that people searching for these keywords either live in the area or will be visiting so they are all potential customers for my barbershop. Become an authority on your local area and you'll get tons of traffic, social shares and links.
Time to start writing
With just five different search queries on a few different sites, we have nearly 40 high quality blog post ideas that we can start writing about for a local business. With another query or two, we could have a weekly blog post planned out for an entire year with only 15 minutes of searching.
The best part is that we know all of these topics/keywords are frequently searched by people around the web and we're only bringing in people who are interested in men's hair or in Ames, Iowa. This traffic is all relevant to my business and will lead to new customers, which is the ultimate goal for any small business blogger.