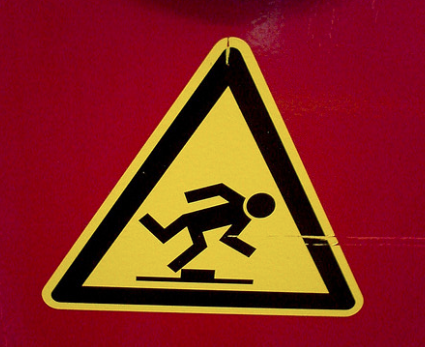 Are you looking to bring more traffic to your site? There are multiple ways of doing this from using social media tools, like Facebook and Twitter, to building content.. Today we will be focusing on bringing content and social media together in a ever popular social media platform. Combining these two will bring you StumbleUpon!
If you've heard of StumbleUpon before 2010, then you might've been inclined to never get on the site again. When StumbleUpon first came out it wasn't the most appealing interface and didn't offer the users enough bang for their buck (mind you, the site is free to use.) But now that StumbleUpon has gone through a few twitches and tweaks, they have one of the most powerful forms of content sharing on the Internet.
Posting
To post your content to StumbleUpon, you merely need your own account. This will allow you to post and also start doing some of your own stumbling, as well. Proceed with caution, though. It has been said that people who only post their own content have a chance of getting penalized. This can result in your content not doing as well as it could and also your account being suspended.
Getting Picked Up
Getting picked up, so to speak, is the key way to a popular StumbleUpon post. Getting picked up means that you have posted the content, and people are stumbling over it and reposting it and just loving it! Your post can go from having just 100 stumbles to over 10,000 in just a matter of hours.
The only problem that lies with getting picked up is the fact that the traffic usually dies down after a few days. To avoid this, there are many things to keep a constant flow of stumbles.
1.    Create Content Users Will Like
StumbleUpon users are a unique blend. They want content and they want it to stun them. If this isn't the case, they will merely click to the next page without giving you a second thought. To make them not pass up, have content that will catch their attention and force them to keep looking at it.
2.    Get A Stunning Image
Some content on StumbleUpon can be an entirely an image, and some can be a blog post. The content that is going to do better is going to be the image. If you want a blog post to do well, bring in your audience by having a picture that pops put right on the top of the post! This will make them interested in what the post is about.
So give StumbleUpon a try. The results can be phenomenal if the content is good. This will be sure to drive more traffic to your site, even if it's just for a few days.